About the Author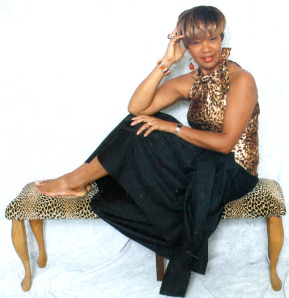 A native of Jamaica, Jennifer Lumley migrated to the US some thirty years ago and settled in Westchester County, New York. Having graduated as an International Honour Student from Marymount College in Tarrytown, NY, where she earned a Bachelor's degree in Business Administration/Finance, Lumley continued her in banking career and became a  Licensed Financial Specialist/Advisor, yet she has always found quiet, personal joy and satisfaction in writing and delighted many when she published her first book of poetry, MIND SHAPER.
She is called upon frequently to deliver presentations, most recently for the African Women's Alliance in conjuction with the United Nations on issues concerning African women and girls. Ms. Lumley has hosted workshops and given personal guidance on "How to Deliver an Oral Presentation", Dollars and $en$e, "Saving for your Retirement", "Education & College Planning" and a host of others, which allowed her to better understand some of the financial challenges facing the community at large, especially new immigrants but in particular the Caribbean Diaspora. Jennifer Lumley opted out of the corporate world and is now an internationally published author concentrating her energies as a Creative/Special Events Writer, making public appearances as a Cultural Poet/Mistress of Ceremonies and of course augmenting of her craft using different genres of writing.
She takes with her, more of the same tenacity, passion, pride, patience and understanding that she had in the corporate world, to her readers. Salient to everything else is the fact that her books are 'home grown' designed to inspire, awaken and enlighten the senses on issues relating to race, gender and culture. Lumley 's books are inclusive of, but not limited to, history, Japanese haikus, meditation, laughter and 'eye-openers' She has successfully set out to create an internationally recognized literary work of fine art, worthy of being a good supplement to literature, film, the English language and creative writing. Sections of her work give a good glimpse of other cultures thus, you'll find mention of words or phrases in Asante (Ghana), English, French, German, Italian, Japanese, Latin, Polish, Spanish, Twi, (Ghana) and of course the JAMAICAN dialect.   
The  Author believes that standard English was never enough to effectively deliver her thoughts on Jamaica's socio-economic and politically charged atmosphere, the feisty market people who were entrepreneurial in their own way, the mellow men in rum bars who drank white rum and played skittle on Friday evenings, tenement yard happenings and "pickney" who fought over unfair marble games. Jennifer Lumley still finds the Jamaican language, also called patois, to be so rich, spicy and flavourful, that she always wondered why it wasn't used by more people. By including it in her work, as well as in her cultural performances, book signings and radio presentations, Lumley has captured a much wider audience, clamouring for more on each occasion. Lumley finds no substitute for the parlance that's called 'JAMAICAN.'

                                                                                                                      Photo credit J. Lumley

Books available at:                                                                                      
www.Amazon.com                                                                                          
www.BarnesandNoble.com                                                                         
www.iUniverse.com
www.Jenuinpoetry.com
JenniferLumley.com
email: Jenley1212@gmail.com
Ph: (914) 663-5161
P.O.Box 376, Fleetwood Station, Mt. Vernon, NY 10552, USA
*
Member of Poetry.com & International Society of Poets
*Member of the Caribbean Literary Salon 
ISBN: 978-1-4401-3090-8 (sc)
ISBN: 978-1-4401-3091-5 (ebook)