Books - RAZZMATAZZ
"RAZZMATAZZ" is a rare combination of fun, dynamic. entertaining and
spontaneous yet insightful and thoroughly prepared fanfare of poetry.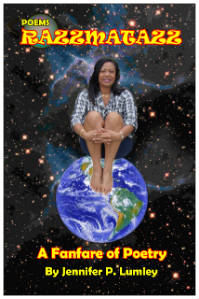 (Excerpt from a dedication to Whitney Houston) 
SONGBIRD OF THE CENTURY

You have been the sweetness in my tea;
You have been more than good to me;
And when the world began to see your face
Your smile, your charm. your style, your grace
And hear that big voice from little Whitney,
They started to better understand
The spice of life; the salt of the land.

You were everyone's gift and company
At home, in the car and at the party....

(Excerpt from) I'M GETTING OLD, OLD MAN
How long did it take you, Old man, please tellme how long
How it took you to have your brow so perfectly furrowed?
And eyes that squint agains the bright sunlight
With equally rhythmic force?
Old man with arthritic fingers bent toward the horizon,
And nails jaundiced with age;
Teeth criss-crossed and cracked, others missin'.
Old man how come you smile so easily
As though you say 'hakuna matata',
Your problem-free philosophy - 'hakuna matata'....
 Books available at:
www.Amazon.com
www.BarnesandNoble.com
www.iUniverse.com
www.Jenuinpoetry.com
JenniferLumley.com

email:Jenley1212@gmail.com
Ph:(914) 663-5161

P.O. Box 376, Fleetwood Station, Mt Vernon, N.Y. 10552, USA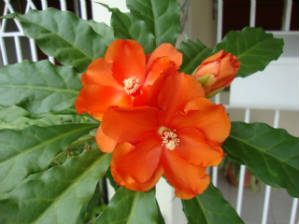 *Member of Poetry.com & International Society of Poets
*Member of the Caribbean Literary Salon 

ISBN: 978-1-4759-0264-8 (sc)
ISBN: 978-1-4759-0266-2 (ebook)
ISBN: 978-1-4759-0265-5 (dj)