Preview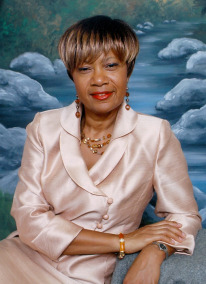 Extract From
PREFACE

All beings have unquestionably different talents and abilities and it is this distinction that affords people the opportunity to choose one vocation over another. It is, however, within everyone's power to do absolutely nothing.

No longer can I be comfortably ensconced in believing that my writing is for me, that is, private. We all have to make a conscious determination to orderly arrange the contours of life choices necessary to be more enlightened and to perform above expectations, thus my publication for distribution and education...MIND SHAPER!

MIND SHAPER

 

Recruit the untrained minds

And teach them new disciplines.

 

Wasted time and exploration

Of the unknown, will cause

Further curiosity into

Unnecessary trouble and the

Perfection of the art of doing

Nothing...endlessly.

 

An early start in the day, in the

Education and the whole life,

Shows vision, finds ways and means,

Encourages action...perpetually.

 

Knows various, non-traditional,

Novel practices; evokes a higher

Mental approach, sees the end,

Knows no obstacle, builds character

From new experiences and looks again

For another eighty six thousand four hundred seconds

To elaborate and stabilize

The generation coming forth,

In preparation for a new day

And a different battle.




 *****************************************************************

  

God is...

 

The newborn babe and the grey beard sage...both made in the image and likeness of God. They have a light of hope and a ray peace within. They have form that you can touch and life that you can experience. That's who God is.

 

God is at the root of every tree and flower and the flowering of every bloom, the most beautiful of which shows its face from the crack of a rock, high and damp with moisture. That's just how God is.

 

God's presence is in the rippling of the shallow brook and the rhythm of the ocean's waves; never missing the perfect formation of a soft evening sunset or smashing hard the refractions against the waters in mid-Summer. God is the gentle breeze and the threatening storm winds; the morning dew and the thunderous rains; the fragrance of jasmine and the unpredictable design of each snowflake. That's what God does.

 

Green foliage on a mountain top, evidenced as blue; hibernating bears that wake up from a dormancy; elephants and ants show life — a presence all their own; strangely different but God's way. Toads and lemmings are a splendor because they are God's creatures. Fresh air in excess. The rainbow — a promise. This is some of what God gives.

 

God is the changing of the seasons, the renewal of energy, the magnificence of the great sequoia, the burnished red and gold leaves before they fall and decorate the playground for squirrels and children, in this ever moving universe.

 

God is in mother earth, teaching creativity, training mind-shapers and expressing talents in dancers and poets. Laughing. God's expansive, immeasurable love speaks quietly so you will hear and shouts loudly so you will listen.

 

God is alpha and omega. Pure beauty. God is light. God is love. God is...      

 

********************************************************
Flowaz Afta Howaz
Wah yuh ask mi seh di adda day, 'bout di girl yuh si mi wid
Yuh waan fi know her name an ting, an fine out if she married?
Yuh waan fi know if yuh cyan send a bunch a pretty flowaz
Or if yuh can meet up wid her one day fi have dinna afta howaz?
Wah yuh seh 'bout dis perfect place, wah yuh have pon yuh mine
Fi tek dis freshly-picked looking flower, dis damsel so refine?
Yuh ask mi how her lipliner is always so perfectly in place
Well chosen clothes, beautifully worn, down to her very shoe lace
I mus admit yuh really sharp, mi fren, yuh admire true beauty
One gentle smile and shake of hands, gave you a sense of duty.
All dem compliment yuh paid, try yuh bes, nat even badda
The girl you met you'll see har again, that lady is mi madda.
&&&&&&&&&&&&&&&&&&&&&&&&&&
Books available at:                                      
www.Jenuinpoetry.com
JenniferLumley.com
Jenley1212@gmail.com
PH: (914) 663-5161 
P.O.Box 376, Fleetwood Station, Mt. Vernon, NY 10552, USA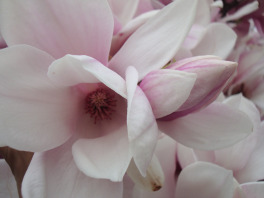 Photo credit  J. Lumley

*Member of Poetry.com & International Society of Poets
*Member of the Caribbean Literary Salon 
ISBN: 978-1-4401-3090-8 (sc)
ISBN: 978-1-4401-3091-5 (ebook)