Reviews
I sincerely appreciate the time my readers have taken to give me feedback. It serves as the foundation upon which I can build, make enhancements and bring greater joy to my audience. If it is reader desired, it will be writer inspired. With thanks for all your support. 
Jen.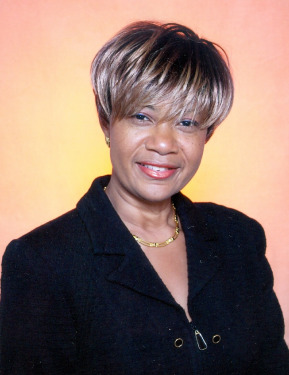 Jamaicans.com
http://www.jamaicans.com/articles/bookreviews/index.shtml

*********************
May 2011
A Review by the Reverend
Refreshingly exciting. Creatively uplifting. Stimulating. Rich. Spiritual.
From the pen of the distinguished author Mrs. Jennifer Lumley, has come two books, MIND SHAPER and STILL LIFE, accurately described by the opening words.
These books transport their readers in times gone by, and give us much on which to reflect. We ponder the "old times" where order, "manners", respect and discipline were core values. The author exposes us to varieties of life, where each one can identify with the living of those days.
But, while so much may be rooted in a faraway land, Mrs. Lumley's thoughts carry eternal truths. She demands the application of life here and now.
What is also remarkable about these books is that they educate, stimulate and leave us asking for more. As we jog our memories, we do it with smiles and much laughter.
Before our reading is completed, our sister forces us to slow down and read what we have heard and maybe have spoken, but never yet read. She gives new life to an old, well-known language and she does so with such creativity. And if anyone tries to claim ignorance, she provides a glossary of terms. Who could have done this except our creative author!
Mrs. Lumley's second book, STILL LIFE, takes us on a more personal journey though not entirely. She invites us to see from whence she comes, giving glimpses of her journey, simultaneously as she explores periods of mathematics, science, philosophy, politics, history, culture and language. Colonialism is not forgotten and in "Who Came With Columbus" we must ask Christopher to return and confess. Such an experience would do everyone great good.
Sister Jennifer, as she educates and entertains us, takes us into her heart with the inclusion of the spiritual. With clarity and profundity, she reminds us of the Almighty One whom we serve and the spirit which dwells within.
Thank you Dear Sister and we look for more to lift us up.
Rev. Dr. Gilbert E. McKenzie
*************************
Jan. 25, 2011

SO GOD has to do with questionsI believe all persons (who live long enough) struggle with at various times in their lives. These are not questions that are raised once and satisfied with a once and for all enduring answer for our entire journey on this side of eternity. 
The answers we receive to our deep questions are usually gradual and incremental as we go through our ups and downs, the light and the darkness, victory and defeat, joy and sorrow and so on.
Somewhere along the way, over time, we come to realize that the issues of pain, torment, and struggle have much to do with the realization of that entity that we call "character." 
My life experience informs me that character is not born on "easy street," or down at the beach under a perfect sky, or at a party while distracted by songs, dance, food and drinks.  I truly believe  that character is "born in the crucible of struggle," and this is consistent with the purposes of God. 
*************************************

DECEPTIVE DISPOSITIONS  is the first and only poem I have read that offers a substantive critique regarding the behavior and the proclivities of politicians, especially the majority of those  I have encountered across the years.
The critique presented is bold, and from my view it is the truth. It is not only a critique of politicians, but a challenge to the voting public not to be so gullible by accepting present practices as an acceptable norm.
The very last verse in this poem speaks prophetically to the uncivil tone, and the caustic and vitriolic rhetoric that is generating the hostility and divisiveness that we are observing too frequently in public political discourse in our nation today.
*************************************************

A DAY WITHOUT PRAYERS suggests to me that prayer is not merely a spiritual conversation between ourselves and God but a practical key to our holistic equilibrium.  This poem also suggests that prayer is the resource that  helps to keep us grounded when life becomes chaotic and seemingly vain.

Additionally, this poem seeks to encourage us to think clearly and decisively about the things that really matter, and the things and the people that we often take for granted.

3 reviews from Rev. Dr. Robert Lewis
********************************
Check out these interviews.

http://vids.myspace.com/index.cfm?fuseaction=vids.individual&videoid=101630163&searchid=41c8c435-9b8c-4839-9694-b143b5550138
 
http://vids.myspace.com/index.cfm?fuseaction=vids.individual&videoid=101631983&searchid=41c8c435-9b8c-4839-9694-b143b5550138
*********************************
11-12-10
I am very proud of your sensational work. Over time, I realized that you always had it in you since our church days as youths. You had quiet control and great leadership skills and that is why I am not surprised but impressed with your achievements. God's blessings.
Peter Fray. 
**********************************
11-5-10
My cousin and I are insspired by what you do. You are just one blessed person. Reading your poems just maks me feel good. My gosh...you are a different, special human being. Gifted. Thanks Jen.
Sharon Shaw.
**********************************
10-28-10
I love 'More Than a Million Ways to Walk'. Great stuff; fun and thought provoking.
Councilwoman Roberta Apuzzo
**********************************
9/22/10
Ms. Lumley,
After listening to both CD's, some observations: you are indeed very clever with the written word, an education on display, obviously not wasted.  Your voice is comfortable to the ear, and musical in it's delivery. The spiritual aspect to your work reveals a wisdom born from life's lessons, and a humility before God.  All in all, an ever deepening pool.                                                     Warmest Regards,
Leif L.
**********************************
9/20/2010
Jennifer Lumley's article from Jamaicans.com (9-13-10), referenced in the JamaicaObserver.com
JEAN LOWRIE-CHIN


Jamaica's promise and Tivoli's emancipation by
JEAN LOWRIE-CHIN.
http://www.jamaicaobserver.com/columns/Jamaica-s-promise-and-Tivoli-s-emancipation-
*******************************
Jennifer —
Congratulations! Your name was mentioned in an article written by Jean Lowrie-Chin titled, "Jamaica's Promise and Tivoli's Emancipation", about your interview with Rev Rose Hudson-Wilkin, Chaplain to England's House of Commons.
You are like a Jamaican seed "yielding the most intense flavors in the world". You have extraordinary attributes,  which I am convinced, will be leveraged in the future.
Again, congratulations.

W. Jarrett
***************************
9-13-2010

Read the complete interview on Jamaicans.com.
Listen to the Broadcast on Carinet.org (click on Interviews) 
Jamaican born, Rev. Rose Hudson-Wilkin, Chaplain to Her Majesty, the Queen delivers a sermon at the 48th Jamaican Independence Service in Brooklyn, NY.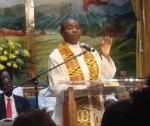 Photo credit J. Lumley
**************************
Regarding the Ernie Davis Radio Interview:

1) The interview was good. You handled yourself quite well.
Your audience at 18 Devon Road include Icilma, Robyn and me.
Many of my friends and family members are proud owners of MIND SHAPER and I still continue to reccomend it as well as the newly released Spiritual Selctions CD of spoken word, to others.
Great job!
Henry Carter
*************************
2) Good day! I had the opportunity to listen in on your radio interview with Ernie Davis on WVOX.AM. This was quite an inspiring interview and the selection from your CD, though short, was very inspiring. I wish you much success in all your endeavors. God Bless!
Anthony Weingarten

**********************************
Mind Shaper is one of the most fascinating books that I have read.  Jennifer Lumley has done herself proud by approaching the complex task of shaping the minds of the next generation through the publication of this excellent collection of poems with a distinct Caribbean flavor. Mind Shaper is bound to thrill if not captivate the reader from start to finish.  It is a trailblazing work from a woman who is clearly informed about the subject.
Rev. Newton Gabbidon
President
Intercessory Prayer Ministry International
New York City     
************************************************
Dear Ms. Lumley,
It truly was a special evening, we at the Hempstead Public Library are very appreciative of the creativity and inspiration you brought to our community through your poetry!
Patron feedback has been quite positive and we look forward to keeping in touch!
Best regards,
Steve Rung, MLS
Hempstead Public Library

*************************************************
"...I have read your book from cover to cover and above all I have thoroughly enjoyed reading it. This book is not your regular romantic novel or mystery series, but a truly unique and interesting anthology of poems/dialect, prayers and promises, flavorfully blended with a taste of Jamaican culture". 
J. Matcham.
************************************
This event [Hempstead Public Library]was very well put together and your performance was superb! I especially liked the "chewing gum" teenage girl poem. That was spot-on! You are truly a MIND SHAPER.
I wish you continued successes in all your endeavors.


W. A. Lee Hue

**********************************

"Mind Shaper is an excellent read especially for the beach.  My family enjoyed the patios and the run down memory lane. It is great to know that we have individuals like you who still care about the minds of our young people".
Dionne
************************************
"Enjoying the book, especially the Brawta section".
 Dr. Denise L.
*****************************************
"...readings from MIND SHAPER was like being taken on a guided tour to some exquisite places! And like all enjoyable journeys, your senses are stimulated and your mind is shaped by the trip. Your book is a treasure trove of well done pieces"!
Henry A. May, Author
First Black Autos

****************************************
"Jennifer has recently authored an excellent book of poetry...which addresses many areas of life, such as love, beauty, inspirational thoughts and meditative statements. Jennifer regaled us with 'dialectical' readings of several pieces from this wonderful work".
N. Ingram, Editor,
The Clarion Newsletter, First Presbyterian Church, Mt Vernon, NY
  
*****************************


BREATH TAKING IS THE ONLY WAY TO DESCRIBE WHAT TOOK PLACE, WHILE LISTENING TO JENNIFER READING ONE OF HER FAVORITE POEMS. SHE CAME FORTH AND WHAT I SAW WAS A BEAUTIFUL FLOWER BLOSSOM BEFORE MY EYES AS SHE SHARED HER HEART AND LIFE'S WORK.  NOT JUST IN THE EXPRESSION OF HER POETRY, BUT THE ESSENCE OF WHO AND WHAT SHE FEELS THAT WORDS ONLY ATTEMPT TO DESCRIBE.
[MARCH 7, 2010 - AFRICAN WOMEN'S ALLIANCE] 
Henry Higgenbottom, Financial Advisor
New York Life Ins Co
646 227 8443

****************************
It is refreshing to read Mind Shaper.The poems and writings are excellent.There is something for all regardless of your frame of reference.One can feel their spirituality, experience tenderness of those that speak of love and relate to all aspects  of  those that pertain to God and human kind.
It deserves a place in your collection of books.
CFJR
mrknownot@verizon- www.politinex.info
$$$$$$$$$$$$$$$$$$$$$$$$$$$$$$$$$$$$$$$$ 
Books available at:
www.Amazon.com
www.Jenuinpoetry.com
JenniferLumley.com
PH: (914) 663-5161
P.O. Box 376, Fleetwood Staton, Mt. Vernon, NY, 10552, USA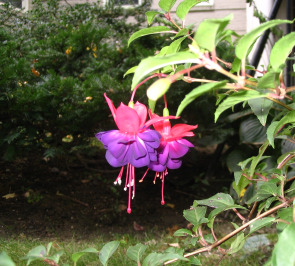 Photo credit J. Lumley
*Member of Poetry.com & International Society of Poets
*Member of the Caribbean Literary Salon 
ISBN: 978-1-4401-3090-8 (sc)
ISBN: 978-1-4401-3091-5 (ebook)